Ask anyone in our shop who works with departments and municipalities that aren't already enjoying the benefits of STARCOM21 for public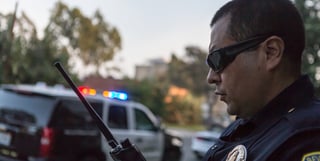 safety, and they'll tell you: They have a lot of questions.
They want to know about the reach, features and, of course, cost for STARCOM, the public safety radio network for the state of Illinois.
With those conversations in mind, here are some frequently asked questions about STARCOM21 for public safety.
Will the System Work in My Area?
STARCOM for public safety is designed to provide coverage for more than 95 percent of the state of Illinois, and roaming is seamless. The Chicago metro area and other large cities in the state also have access to portable in-building coverage.
Is Anyone Else from My Area on the Network?
Chances are, yes. The system has more than 45,000 users across the state from more than 1,600 agencies, counties, municipalities and other organizations. Users are at the local, state, county and federal levels.
Will Our Digital Two-way Radio Features Still Work?
Advanced two-way radio features are supported, including text, over-the-air programming, GPS location and encryption.
Will We Still Be in Control of Our System?
Yes. STARCOM21 has separate talk groups to ensure each user agency has local control and their desired level of security. Motorola Solutions, the system's owner and operator, has committed to working with subscribers to make sure the system meets their security and communications needs.
Can My Agency Afford to Join the System?
We believe the right question is, Can you afford not to?.
Costs for participating agencies include deployment expenses and a monthly service fee. The cost savings are substantial: Members can take advantage of pre-negotiated deals to buy two-way radios and other equipment. And you get to access to the benefits of a statewide network without the implementation costs.
Is it Time for Us to Apply for STARCOM21?
Absolutely! Contact us today for more information and to discuss the easy application process.
If you're not yet convinced or want to learn more about why STARCOM21 for public safety is right for your agency, contact us today for more information. If you're ready to make the switch, we can discuss the easy application process.