We thought we'd round up some of the top highlights this week in the Communication world and give them to you in one place. Check out some buzz worthy stories happening in the wireless communication and public safety world!
1) Google Glass & Public Safety- Google Glass is a wearable technology (like a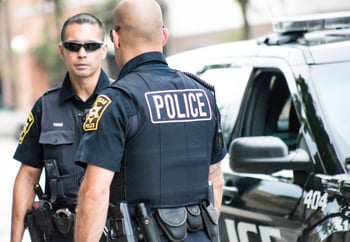 pair of glasses) with a head mounted display that would relay information to the officer's line of sight, replicating a computer monitor. This would reduce the time an officer spends on having to radio in information, while waiting to obtain an answer. NYPD seems to be the first one to test this new technology, and you can read about it on PublicCEO.
2) NG911 Standards- With the hustle and bustle of PSAPS transitioning to NG911 in the coming year, all of the rules and regulations of NG911 improvements may be getting lost in translation. Curious as to what makes something 'NG911'? NG911 refers to, "NG911 is an Internet Protocol (IP)-based system that allows digital information (e.g., voice, photos, videos, text messages) to flow seamlessly from the public, through the 911 network, and on to emergency responders." The overall goal of NG911 is to better communicate with citizens and first responders, and to decrease confusion and chaos in emergency situations. For the full list of NG911 regulations, check out the 911.gov website.
3) ShotSpotter- Technology has not only advanced in terms of communications for public safety officials, but also in terms of equipment to help officers locate and apprehend suspects. This week we've seen a few arrests made with ShotSpotter, a system of sensors that can detect when a gunshot is fired. With this technology, it is able to alert officers via PSAPS, and aid the officer in the arrest of the suspect. Read how ShotSpotter lead to the gun and suspect of a shooting in Milwaukee.
4) Mobile Responder- An app on an officer's phone that "field personnel can send and receive accurate, real-time information wherever they go, inside or outside of vehicles or on foot patrol, motorcycle, bicycle, horseback, and more." New Zealand is the first to test out this new app, noting that it allows an officer to stay connected and send information back to the dispatcher without needing access to a console in a car, or even internet access for that matter.
5) Facial recognition- St. Louis is the test dummy for the implementation of a facial recognition security measure for anyone entering the Carnahan Courthouse. Unlike the previously trialed techniques, this one will be more targeted. Photos of any 'known' threats by a person will be added into the database to compare features of those entering the building. See the pros and cons of this technology on the St. Louis Post-Dispatch's article.