We thought we'd round up some of the top highlights this week in the Communication world and give them to you in one place. Check out some buzz worthy stories happening in the wireless communication, hospitality, and public safety world!
1) Public Safety Grants: The Assistance to Firefighters Grant deadline is TODAY! Be sure to check out the FEMA website if you haven't already. If you've ran out of time for this grant, don't worry. There's a few more with deadlines that are soon approaching. Be sure to check out these Federal Grant Opportunities to see if you qualify!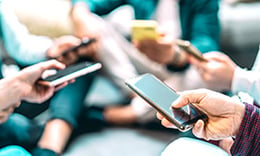 2) Text-to-911: There's been talk in the air this past month on when exactly text-to-911 would be implemented by PSAPs across the country. However, one Ohio county can now use this feature, if you are a Verizon Wireless customer. It's still questionable when other mobile carriers will offer this feature and the text-to-911 should only be used when calling isn't an option. "The ability to receive Text to 911 will be another tool that we have at our disposal. The benefit to people who cannot make a voice call will be tremendous," said Jayson Dunn, Communications Center Director, in a press release. Read the full story here.
3) Hands Free Nurse Communications: The new technology of today is reaching not only to public safety, but nurses and first responders as well. In a recent study, nurses freed up their time when they had access to a hands free mobile communication device. Some of the key points in this study included the difficulty of communication between nurses in different patient rooms, the less time nurses had to spend walking to each other in order to communicate could be used towards patients, and pagers are seemingly growing to be more problematic than useful. Just how useful were these devices? Check out the study on Nursing Times.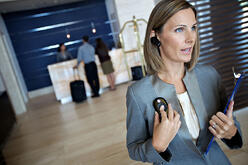 4) Wireless Hospitality Trends in 2014: We're almost nearing the end of the first quarter in 2014, and we are looking to see huge improvements towards guest satisfaction in the hospitality industry. No longer is having access (and in most cases at a cost to the consumer) to Wi-Fi enough; consumers will look to find the "techiest" hot spots for their stay, including things like rooms and suites with wireless devices that control blinds, charging stations in lobbies, social media engagement with customers, and updated meeting rooms.
5) New FirstNet Technical Headquarters: The emergency nationwide broadband for emergency responders will soon call Boulder County its new home. FirstNet was created on the idea that emergency responders (fire, police, rescue) need to have a seamless communication nationwide during natural disasters, terrorist attacks, etc. What does that mean for us? Once built, "…public safety agencies will be able to buy service on the network just as they might from a commercial carrier. So when duty calls, their own wireless traffic won't be pushed to the side by the general public's text messages, selfies and Facebook posts." Learn all about the new addition in Boulder here.