Every public safety agency or safety officer has their own tragic stories of lives lost, injuries sustained or massive damage done because of unreliable or incompatible emergency communications — but ROIP is changing that.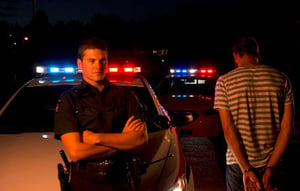 Radio over IP, or RoIP, works the same as Voice over IP (VoIP) and adds some radio-specific controls and functionality, such as frequency change, radio identification and Push-to-Talk (PTT). Both VOIP and ROIP work by converting the sound of your voice into a digital signal that travels over your existing network or the internet.
As more agencies are considering ROIP a basic part of their public safety communications solution, one of the main benefits they say they're looking for is a reduction or even elimination of tragedies caused by bad communications.
What that in mind, here are five emergency response use cases for ROIP:
Evacuation of an Emergency Dispatch or Security Office
Perhaps the most compelling use case for ROIP is the scariest: having to evacuate personnel from dispatch or your security office. As hard as you try to protect your home base, there are some emergencies that will require you to get everyone safely out, including fire, severe weather, attack or outages.
The nature of radio over IP means physically moving dispatchers to a mobile command center, neighboring jurisdiction or offsite base won't disrupt the emergency response for your community or facility. You'll be able to transfer both the ability to take calls and to dispatch the appropriate responders.
An Emergency That Crosses Jurisdictions
You can almost see the situation in your mind's eye: a dangerous driver moving swiftly and erratically through first streets, then intersections and finally across jurisdictions, maybe even state lines.
In the old days, in the time it took for officers from different places to reach one another, that driver could have gotten away. Today, with the interoperability enabled by ROIP, responding officers can communicate in real-time to keep up with – and apprehend – that fast-moving moving violation.
An Emergency on an Educational or Business Campus
For facilities managers and security managers in charge of multisite campuses, having ROIP during an emergency is next best thing to being there yourself. You can communicate seamlessly with team members over radios onsite, cell phones at a different location or a laptop and VPN connection at home.
Crowd Control
Keeping everyone safe during large-scale events also calls for the ability to communicate quickly across distances and coordinate across radio frequencies and devices – all capabilities of ROIP. Companies and government agencies have reported relying on ROIP to maintain order and respond to emergencies during everything from charity fun runs to parliamentary elections.
Limited Resources
With belt-tightening across the board, some agencies are continually finding their budgets in a state of emergency, bolstering the case for the cost savings brought by ROIP.
ROIP will save you money by:
Not requiring everyone involved in an emergency response to have a radio;
Reducing or eliminating the need for cell phone plans, land lines or leased radio lines;
Being less expensive when it comes time to add equipment, upgrade or expand.
To get a free estimate on the best public safety communications solution for your department or agency, click here.