Attention: Colleges, Universities, and K-12 Schools
FCC's Narrowbanding Mandate Affects You: Deadline Quickly Approaching
Schools, colleges, and universities use two-way radios for campus safety and security, athletic departments, school bus management, and facilities management. In addition, two way radios are used to help coordinate everything from crowd control to event management.
The Federal Communications Commission (FCC) has mandated that all public safetyand business industrial land mobile radio systems operating in the 150-512 MHz radio bands must cease operating using 25 kHz efficiency technology, and begin operating using at least 12.5 kHz efficiency technology. Migration to 12.5 kHz efficiency technology will allow the creation of additional channel capacity within the same radio spectrum, and support more users. The deadline for narrowbanding is January 1, 2013. If you use wireless communications, other than your laptop, Bluetooth, or WiFi this mandate could affect you.
School Districts, Universities, and Colleges as well as Student Transportation and School Bus Operations Are among the Licensees Affected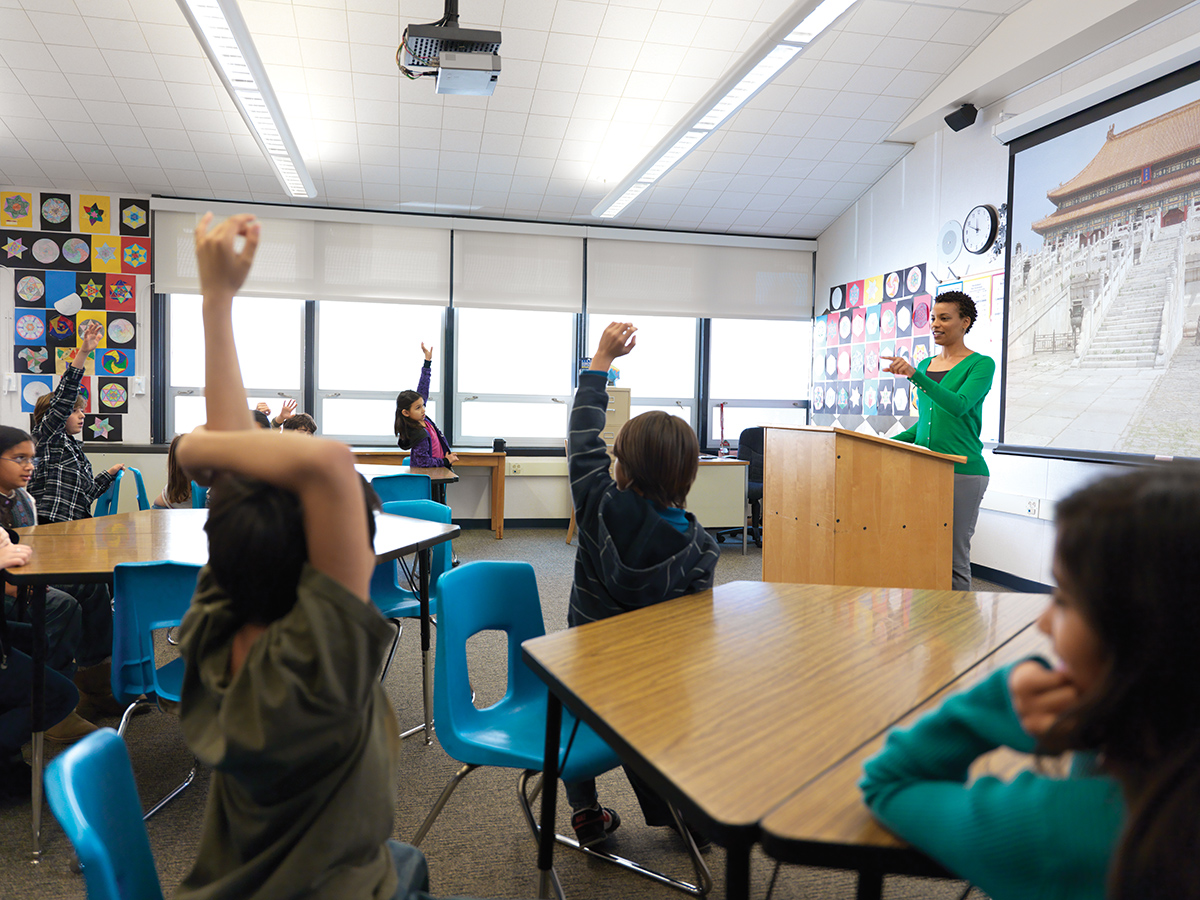 Is My School Affected? Do you operate in frequencies of VHF (150-174 MHz) and UHF (421-512 MHz)? If it is not clear what type of radio you have or what frequencies your organization operates in, contact the manufacturer.
Was your radio system purchased after 2000? Many radio systems in use today can comply with these new requirements, and do not need to be replaced, but only need a simple software reprogramming. Older equipment may need replacement to meet these new narrowbanding requirements.
Check Your License. Verify that your organization has a required current and valid FCC Part 90 radio license. It is illegal to operate any Part 90 radio system without one.
Non-compliance with the FCC's narrowbanding mandate can result in monetary fines and/or the cancellation of your license(s) by the FCC. The FCC has consistently reiterated the 2013 deadline and clarified that stations that do not comply cannot operate on a secondary basis and will be subject to enforcement actions such as fines and license revocation.
What You Need to Do Immediately
1. Start planning now. Get a funding cycle approved.
2. Modify existing licenses for narrowband, including new sites if needed, working closely with a frequency coordinator.
3. Modify your FCC radio station license to remove any wideband emission designators and replace them with narrowband emission designators. Make any other changes or updates to a license such as the licensee name and contact names, changes to address, phone numbers, and emails, and any major technical changes made over the years.
4. Schedule and coordinate with your radio service vendor, as soon as possible, ascertaining the dates and times for the actual system conversion, and making certain that all radio users have been advised in advance. Also make sure that all handheld and mobile radios are readily available for reprogramming at pre-scheduled times.
5. Inventory equipment subject to narrowbanding. Most equipment manufactured since 1997 has a narrowband mode so narrowbanding may be no more than a programming issue. But it is necessary to conduct a full inventory of all radios in your system, including all portable (hand-carried) radios, all mobile (in-vehicle) radios, all dispatcher-used radios, all RF link and paging receivers and transmitters, all wireless data or SCADA radios, and all on- or off-site base or repeater radios. It is very important to list the specific makes and model numbers of all radios inventoried.
Keep in mind, with just over a month until the deadline, you may not be able to get all steps completed in time. The important thing to get done first is your licensing. Then get a plan in place as quickly as you can to lessen your chances of repercussions from the FCC.
If you need help...
or call (630) 832-3311!