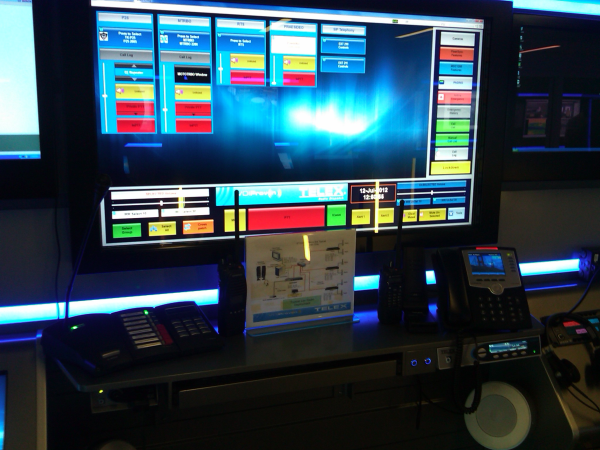 Video surveillance is transforming the way first responders react to emergency situations and helping keep cities safe. There are systems today that offer reliable and interoperable solutions for ROIP/VOIP communications, vigilant surveillance and HD video applications that improve detection of potential threats.
One particular project that continues to capture the cutting edge technologies dedicated to advancing surveillance is the Bosch Safe & Sound Security and Audio Tour.

This tour features a semi truck that in 2011 alone travelled 27,860 miles across 65 cities, and continues today across North America doing training events and customer demonstrations. The 53-feet long, double-expandable trailer features 1000 square feet of product display space that enables dealers, specifiers, and end users to experience products from Bosch, Electro-Voice, RTS, and Telex in dynamic ways. It's the largest, most interactive product exhibit truck in the industry featuring the latest developments in fire suppression, security imaging, communications and complete audio solutions. Our team got to check out the tour when it stopped nearby this summer. Inside the truck you have the ability to test out video surveillance solutions, examine their access control and intrusion and fire detection systems, and hear dynamic audio demonstrations like you never have before.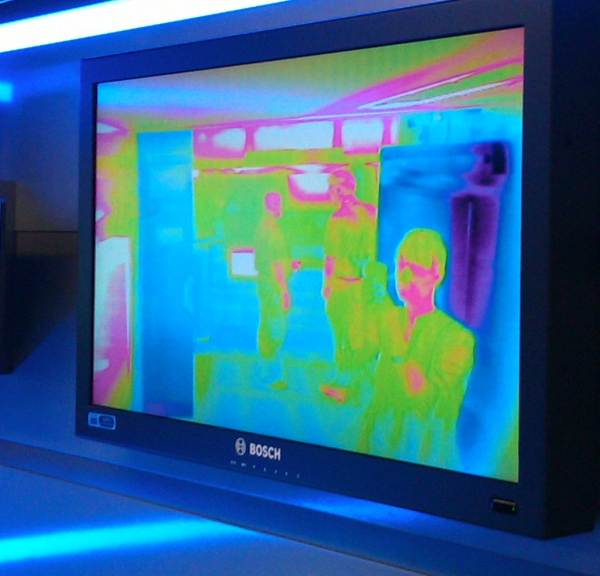 Bosch Security Systems proudly offers a wide range of security, safety, communications and sound solutions that are relied upon every day in applications around the world, from government facilities to public venues to businesses, schools and homes. As the global supplier of choice for innovative technology, Bosch is backed by the highest standards for service and support. Chicago Communications aims to provide the same type of standards. We can provide you with an interface box that allows radio systems in Michigan to talk to counterparts in Chicago seamlessly from one campus to another. Or we can create a solution tailored to your needs.
The Audio Tour truck has been recognized with a prestigious 2011 Event Design Award in the category "Best Mobile Marketing Vehicle." Other features inside the truck are thermal imaging demonstrations (pictured) that provide early threat detection in low visibility conditions or absolute darkness, video control that has easy to use flexible operation qualities and comprehensive video management for demanding deployments.
To preview the interactive demonstrations watch a video here or contact us with any other questions.
This article was submitted by Jill McNamara, Internet Marketing Coordinator at Chicago Communications. Jill has written all of the Meet Our Techs & Employee Spotlight articles for ChiComm's blog and continues to seek opportunities for similar blog articles from current employees & customers. If you'd like to submit a suggestion for Jill, Contact Us!