One of the single most important things that a company or organization does is communicate. Because of this, most are on a continuous lookout for any new technology that can help them communicate effectively (and cut costs where possible).

As companies and organizations rapidly adopt these new technologies, many are looking into Radio over IP, or, RoIP. Unfortunately, as with many technologies born over the past decade or so, it can prove to be challenging to learn everything you need to know in order to actually adopt it into your company or organization.
So when it comes to questions like "What is Radio over IP" or "Does Radio over IP cut costs" the best thing to do is get in touch with an expert communications solution provider. In the mean time, however, he is a quick look into the technology known as Radio over IP.
Radio Over Internet Protocol (RoIP) is the term that describes the application of Voice Over Internet Protocol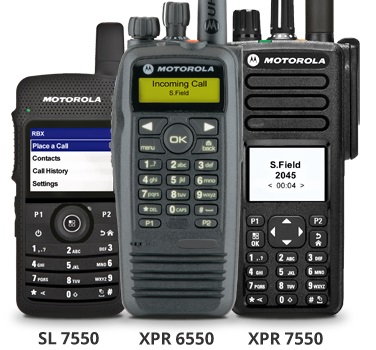 (VoIP) on digital two-way radio networks. In its most basic form, RoIP technology is a method of linking two or more radios using an internet-based connection, where it effectively transmits/receives audio communications over Internet Protocol (IP is the communications standard used to power the internet in addition to both commercial and residential computer networks).
If you understand the concept of Voice over IP (VoIP), RoIP is essentially the same thing but with an additional command layer to control basic radio functions such as push-to-talk (PTT) and frequency change, among others. For those not familiar with VoIP, it was originally designed as a replacement for the telephone as it allowed communication service providers the ability to connect multiple users for voice-based communication on demand.
VoIP and RoIP actually leverage the same mechanism to transmit audio data such as voice communications. However, RoIP does offer some additional capabilities when it comes to control and signaling, including:
Push-to-talk (PTT)

Radio identification

Identification of the call in progress type (group VS individual calls)

Radio Carrier Operated Switch (COS) generates busy signal

Various radio features including Emergency, Revive, and Remote Monitoring
What are the benefits of using

RoIP

?
RoIP is a cost effective way to bring radio systems and operators together. It is a technology that enhances and adds value to radio communications networks. RoIP offers a variety of benefits that can be easily accessed on current, existing analog networks through the use of an Internet Protocol gateway.
Some of the benefits include:
Improved reliability

More network flexibility

Increased interoperability across various frequency-bands or phones

Lowered costs
The most notable benefit in this list is that of lowered cost. RoIP has the ability to be more cost effective because as stated earlier, it can be implemented over an existing IP infrastructure. This technology is also readily available and offers the great benefit for those looking to move away from copper lines.