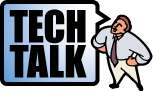 Think of this, a two-way radio transmits and receives voice and data, so why would I put an radio frequency identification (RFID) volume knob on my portable radio? For a lot of us we run small businesses, our radios may be at the most 10 in the building, but what about larger manufacturers who have over 10 radios? Some of our customers have over 1000 radios, managing them can become a job in itself. Putting inventory lists together, accounting for radio repairs in and out of service, shift changes of up to three a day, it's bound to happen. The radio gets misplaced and the response you get is "I didn't do it." "I put it in the charger; I don't know where it went." It's very frustrating!
So now Motorola Solutions has come out with a volume knob RFID system that allows you to scan a radio in and out of inventory. This aids in asset tracking. If you have the proper scanner you can swipe a box of radios to immediately know which radios are in your possession. Upon sign out, you can swipe them out and account for the unit. At the end of the shift the radio comes back and you can follow it back into inventory for the night or next shift.
Unlike bar codes inside a radio or tags glued to the exterior, the RFID tag is hidden inside the volume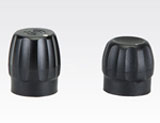 knob. When you wave an RFID reader next to a RFID-equipped radio, it automatically reads each unique ID, efficiently tracking them all. The RFID tag fits inside the volume knob, which can be installed on the radios you already have. It's safe, secure and easily scanned. You never have to remove the tag; just scan all the radios right in the crate.
To add to this you can set the RFID reader to Geiger Counter mode. This allows the RFID reader to scan the area for the lost or misplaced radio. If someone stuck a radio in a drawer, you can wand the area to successfully recover your missing inventory. This feature is available in Motorola's XPR7000, XPR3000 and CP200d series radios. It's small step in managing the lifecycle of your radio system.
For a refresher on two way radio frequencies, check out this blog.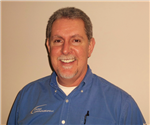 This article was written by Tom Treichler, Director of Sales & Service at Chicago Communications. Tom has over 30 years of experience in the industry with a background in engineering, system integration, and wireless broadband. If you have any questions for Tom, or another representative at ChiComm, please contact us.